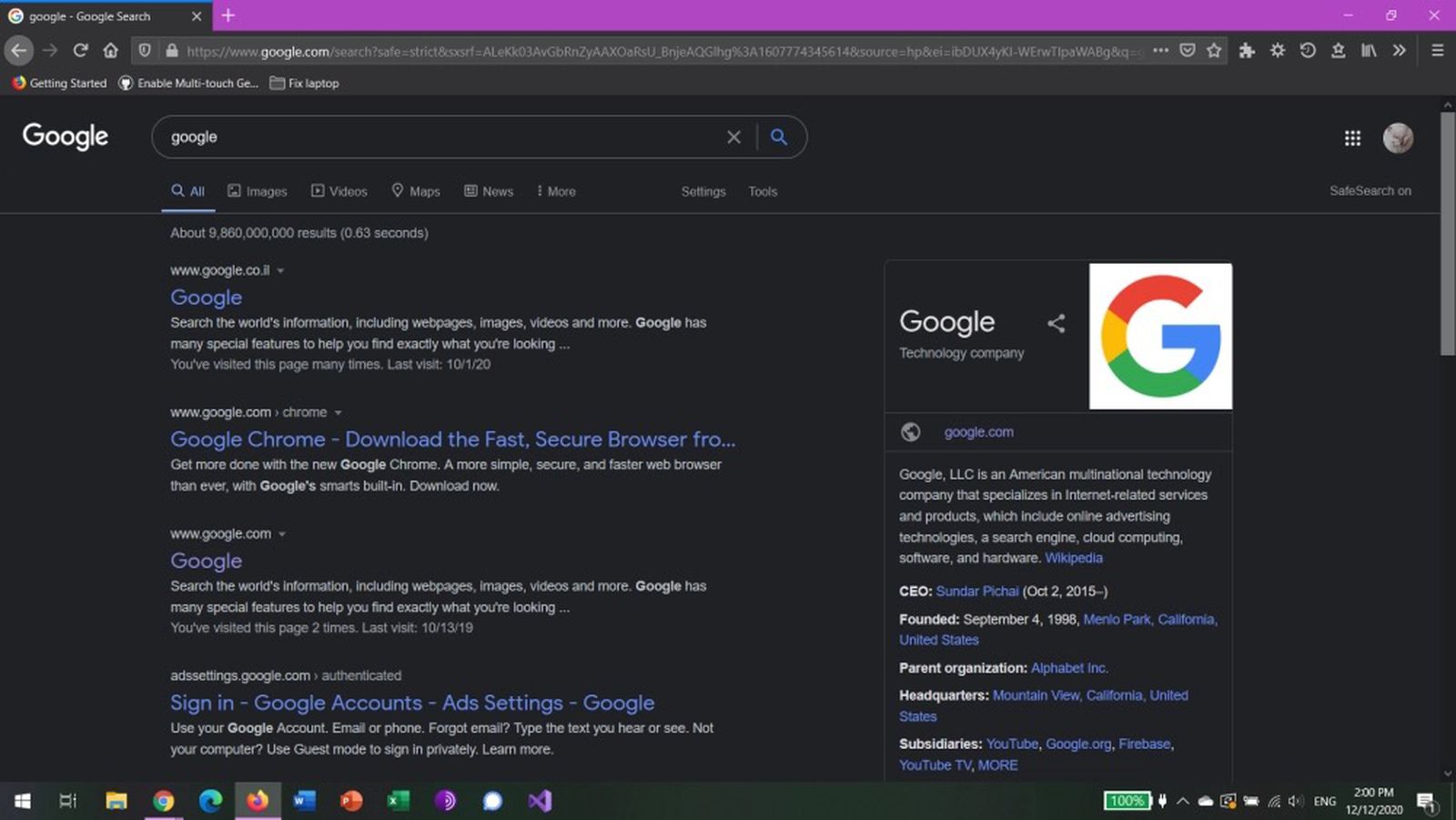 Google is testing dark mode for its desktop web search page
Google is reportedly testing a dark mode for its desktop web search site, following a trend of introducing darker user interfaces into its mobile apps.
Image via 9to5Google
Apple introduced Dark Mode in macOS Mojave and iOS 13, and support for the system-wide option is now a core feature of most third-party apps on mobile and desktop.
For example, Google added late support for Dark Mode‌ to its Gmail and Search apps, but it looks like Google for the desktop web might be on the way as well.
According to 9to5Google, the tech giant is A / B testing a dark interface to computer browser searches for a random selection of users.
Instead of the traditional solid white background, users see a dark gray color on the Google search page, with results appearing in lighter text. Black text is now gray, while a different shade of blue is used for page / link names.
Other affected page elements include the changed Google logo to match the background and search filters such as Images and News, which are now blue.
It's unclear how long Google plans to test the feature before rolling it out to all users, but if this is the time it took to bring Dark Mode into Gmail, it could still take a while. time.
In the meantime, users who want to try a more eye-pleasing web browsing experience should check out the browser extension. Dark reader, available for Safari, Chrome, Firefox and Microsoft Edge.